Muay Thai Classes every Monday, Wednesday & Friday (check schedule for times)

Membership $45 / Bi-Weekly
Muay Thai Program Details
Comprehensive Muay Thai Training for all skill levels, from beginners to advanced fighters
Experienced and certified instructors who have competed and trained at the highest levels
State-of-the-art training facilities, including a variety of heavy bags, pads, and other equipment
A focus on proper technique and form, as well as conditioning and strength training
Regular sparring sessions to help students apply what they've learned in a real-world setting
Opportunities to compete in local, regional, and national competitions
Offers private and group training sessions
A supportive and welcoming community of fellow students and instructors
Muay Thai Training Center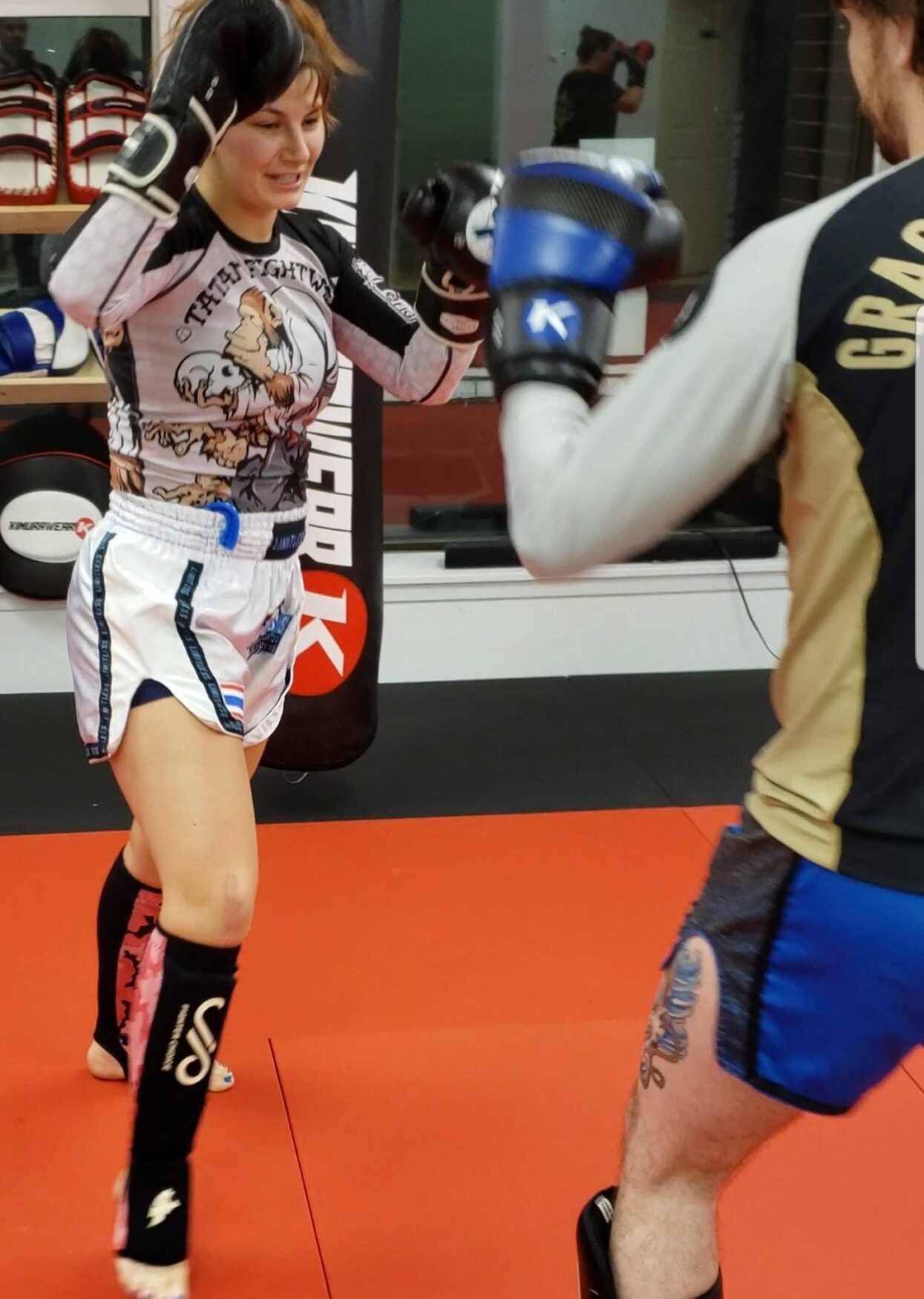 Infinite Martial Arts & Fitness is committed to providing the best Muay Thai programs Belleville has to offer. With classes ranging from beginners to advanced to help you hit your goals.
We will give you the technical striking game you are after and push your level of fitness to your full potential giving you the strength you need for competitive Muay Thai or for real self defense.
You will learn the fundamentals of striking and kicking, get an awesome workout, and walk away with new skills and the satisfaction of self-improvement.
Burn up to 800 calories in an hour, look amazing, feel great, and learn the art of 8 limbs
Muay Thai (Thai Boxing) is a form of martial art practiced in Thailand & other large parts of the world. Muay Thai has a long history in Thailand and is the country's national sport. Traditional Muay Thai practiced today varies significantly from the ancient art muay boran and uses kicks and punches in a ring with gloves similar to those used in Boxing.
ADULTS ONLY
SCHEDULE A FREE TRIAL SESSION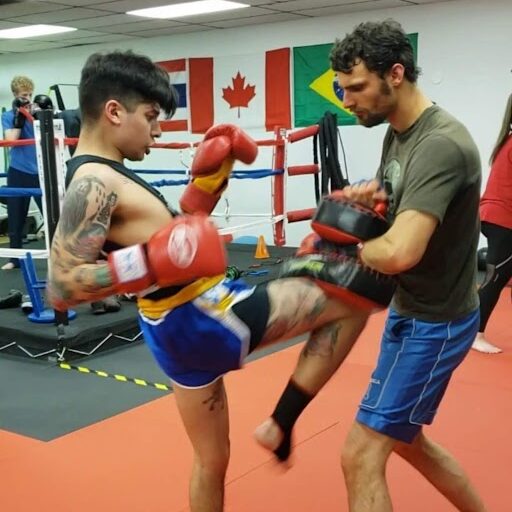 At Infinite Martial Arts & Fitness, we take Muay Thai training seriously. Our classes run three times a week, on Mondays, Wednesdays, and Fridays. We offer two different levels of classes, so whether you're new to the sport or have been training for a while, we have something for you.
Our Muay Thai basics classes run from 7:15pm to 8:00pm, and are designed for those who are new to the sport or still working on mastering the fundamentals. These classes focus on teaching proper technique, form, and movement, and are a great way to build a solid foundation in Muay Thai.
For those who have already mastered the basics, we offer advanced classes from 8:15pm to 9:00 pm. These classes are designed to challenge you, and help you take your skills to the next level. The advanced classes include more complex combinations and focus on developing your technique to the highest levels.
On Wednesdays and Fridays, we also offer sparring classes from 8:15pm to 9:00pm. These classes give you the opportunity to put your skills to the test in a live-training situation, and help you develop the confidence and stamina you'll need in the ring.
In addition to traditional Muay Thai training, we also focus on fitness, strength and conditioning to make sure our fighters are in the best shape possible for fight night. With experienced coaches and a great community of fellow martial artists, Infinite Martial Arts & Fitness is the perfect place to take your martial arts training to the next level.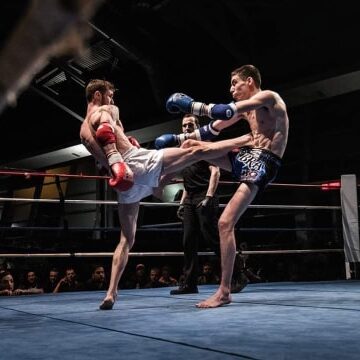 Our Muay Thai program truly sets itself apart from others, our trainers are certified and are experts in the sport. Above that they are dedicated to helping each student reach their full potential. This program is designed to cater to students of all levels, from beginners to advanced fighters, and is open to people of all ages and genders.
One of the things that sets our program apart is the variety of classes we offer. Our schedule includes a youth program and  adult beginner and advanced classes, as well as sparring classes that provide an opportunity for students to apply their skills in a competitive setting.
Our state-of-the-art facility and equipment also set us apart from other programs. We have a ring, heavy bags, pads, and all the other equipment needed for a complete Muay Thai training experience. Additionally, our gym features a wide range of cardio and strength-training equipment, which allows our students to complement their training and achieve better results.
Our program is not only about training fighters, but also about developing well-rounded individuals. Our trainers focus on developing not only physical strength and technique, but also mental and emotional resilience, discipline, and self-confidence. This approach helps our students not only in the sport but also in their daily lives.
In summary, we set ourselves apart by providing expert instruction, a wide range of classes and specialized training, state-of-the-art equipment, and a holistic approach to personal development.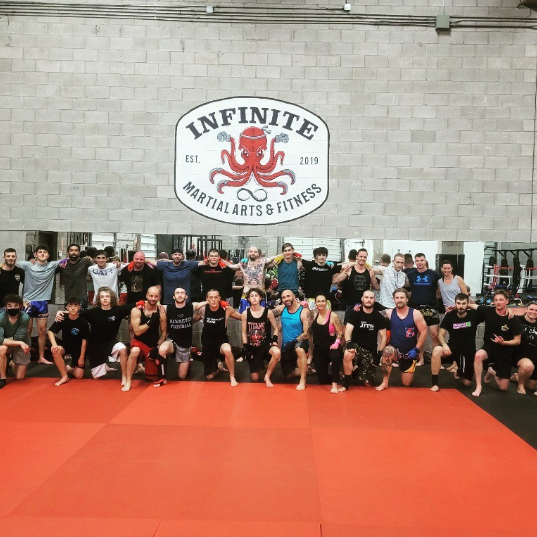 Muay Thai training is for individuals of all ages and skill levels who are looking to improve their physical fitness, self-defense skills, and overall well-being. Whether you are a beginner or a seasoned martial artist, Muay Thai offers a challenging and dynamic workout that will help you build strength, endurance, and flexibility.
Muay Thai is also an excellent option for those who are looking to compete in the sport. The discipline and dedication required to excel in Muay Thai can be challenging, but the rewards are well worth it. Our program is designed to help individuals reach their full potential, whether they are training for fitness or competition.
Our program is tailored to meet the needs of each individual student. We focus on proper technique, safety, and the development of both physical and mental skills. Our experienced trainers are dedicated to helping students reach their goals, whether it be weight loss, self-defense, or competition. We also offer classes for all levels, from beginner to advanced, ensuring that everyone can learn and grow at their own pace.
In addition, our program emphasizes the traditional values of respect, discipline, and humility, which are essential to all martial arts. We believe in fostering a positive and supportive community, where students can build camaraderie and friendships as they train together.
Overall, our training is for anyone looking to challenge themselves, improve their fitness, and learn a valuable self-defense skill. Our program is designed to help individuals reach their full potential while also fostering a sense of community and respect.
questions about our Muay Thai program?