Single Discipline Class Membership
Pick one martial arts discipline to attend; BJJ, Boxing, Wrestling or Muay Thai
Dual Discipline Class memebership
Pick two martial arts disciplines to attend; BJJ, Boxing, Wrestling or Muay Thai
Unlimited Class Membership
Allows access to all classes
Single Discipline + 24/7 Open Gym
Pick one martial arts discipline to attend; BJJ, Boxing, Wrestling or Muay Thai PLUS 24 hour Open Gym access
Dual Discipline + 24/7 Open Gym
Pick two martial arts disciplines to attend; BJJ, Boxing, Wrestling or Muay Thai PLUS 24 hour Open Gym access
Unlimited Class + 24/7 Open Gym
Allows access to all classes and 24 hour Open Gym
Single Discipline
Class Membership
Pick one martial arts discipline to attend;
BJJ, Boxing, Wrestling or Muay Thai
Dual Discipline
Class Memebership
Pick two martial arts disciplines to attend;
BJJ, Boxing, Wrestling or Muay Thai
Unlimited
Class Memebership
Allows access to all classes
Single Discipline +
24/7 Open Gym
Pick one martial arts discipline to attend;
BJJ, Boxing, Wrestling or Muay Thai
+ 24 hour Open Gym access
Dual Discipline +
24/7 Open Gym
Pick two martial arts disciplines to attend;
BJJ, Boxing, Wrestling or Muay Thai
+ 24 hour Open Gym access
Unlimited Class +
24/7 Open Gym
Allows access to all classes
+ 24 hour Open Gym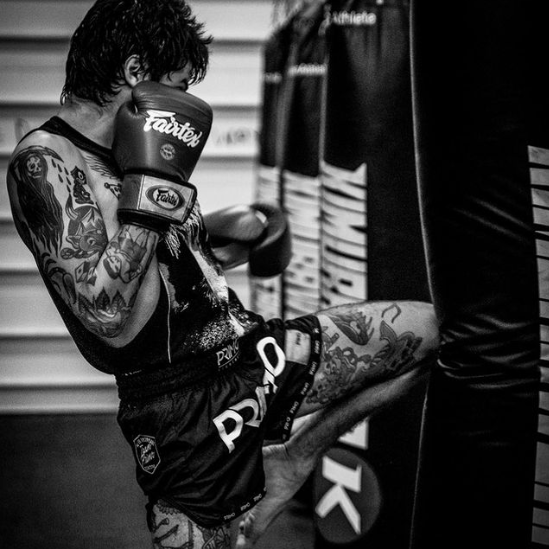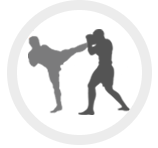 Also known as "The Art of 8 Limbs", the focus is on stand up striking with kicks, punches, knees, and elbows.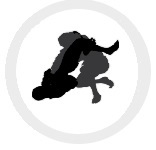 BJJ is a grappling art that places an emphasis on ground fighting. It is based on the practical application of technique and leverage to overcome a larger and stronger opponent.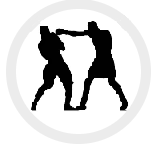 Known as "The Sweet Science", the focus is primarily on punching, slipping, Blocking & Footwork.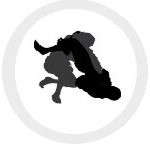 Mixed martial arts (MMA), is a hybrid combat sport incorporating techniques from Muay Thai, Boxing, Wrestling, Brazilian Jiu Jitsu and other disciplines.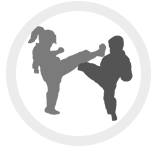 Youth Muay Thai is focused on self defense, and anti-bully tactics, improved focus and self confidence.
TRY ANY ONE OF OUR CLASSES FOR FREE
The purpose of Infinite Martial Arts & Fitness is to create strong individuals that are disciplined and confident. We believe that every student, and every person that walks in our doors has hidden potential. People just need to be believed in.
We offer a variety of programs. Infinite Martial Arts & Fitness has a full Muay Thai program for ages 7 and up. In addition, we have a complete amateur boxing program for adults with high level instruction. The Muay Thai program goes from beginners to advanced athletes. Our Muay Thai, Grappling & Boxing programs are perfect for those interested in Mixed Martial Arts (MMA).
From weight loss & stress relief, to self-defense and self-respect Infinite Martial Arts & Fitness  purpose is to make strong students. We want to get people to their best.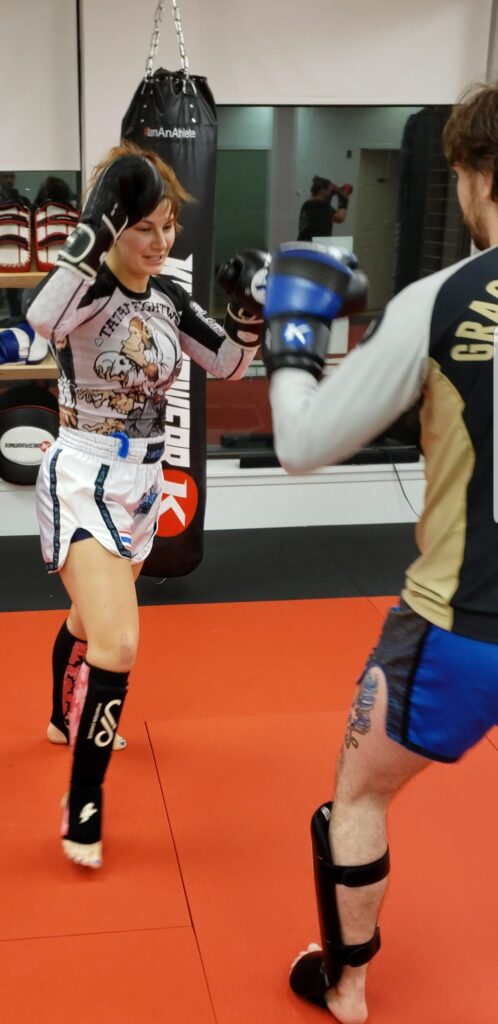 Martial Arts Training Center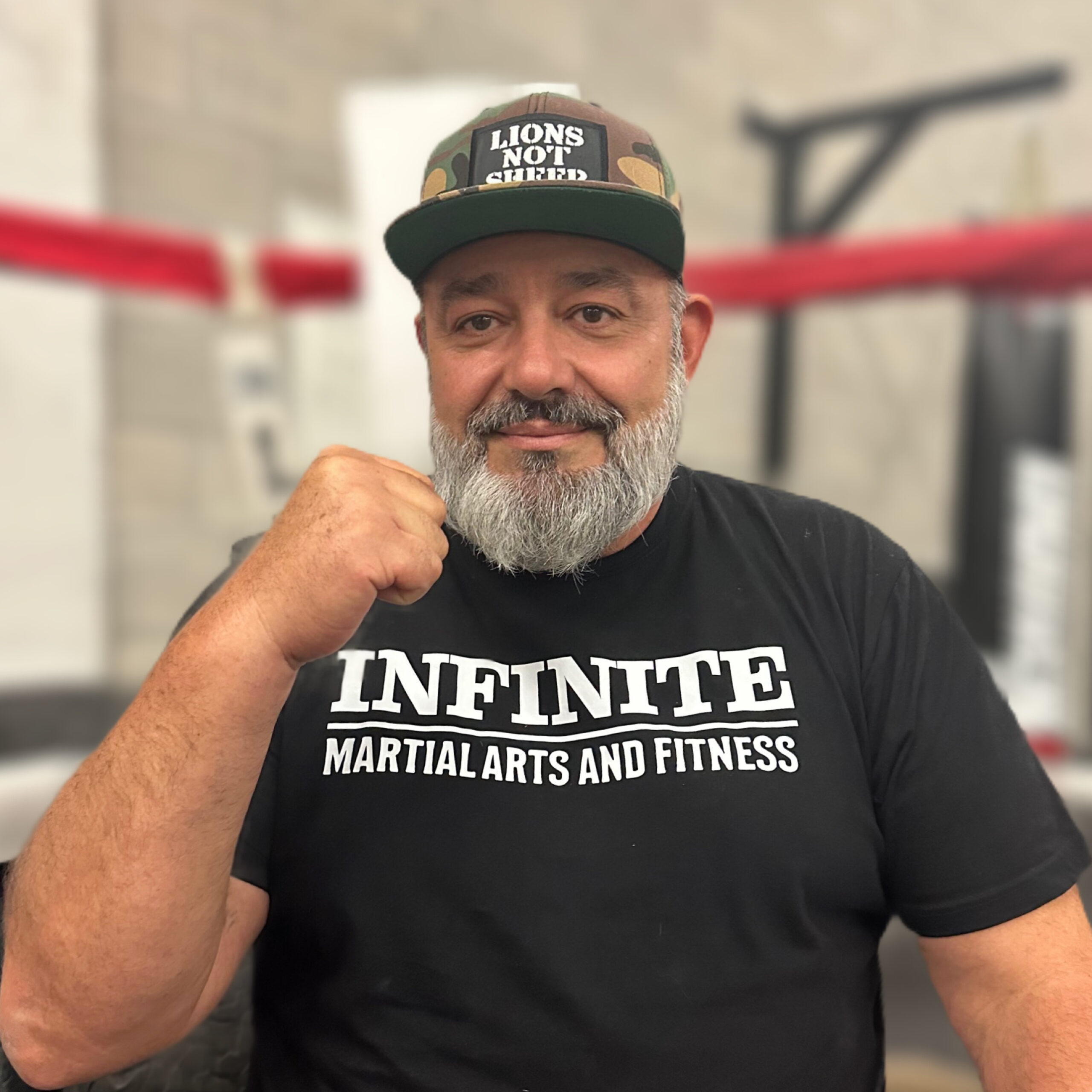 Vic Costa is the head coach of Infinite Martial arts & Fitness in Belleville, Ontario.
Prior to joining Infinite, Vic trained and coached at many gyms including Effective, Tapout and Prime Time. As a coach, Vic has been very successful with his fighters and has proudly been involved in the development of many successful fighters including Giovanni Dixon, Kane Heron, Amy "The Brickhouse" Reid and Lloyd "Teaganala" Reyes.
Currently, Vic has fighters that are Ontario Boxing Association Golden Gloves champions, and World Kickboxing Federation Provincial and National champions.
According to Vic, "The ultimate goal of Martial Arts is applying it to everyday life. The longer you train, the stronger you become through personal growth in awareness and discipline. The mental lessons of Martial Arts become more and more pertinent: focus, respect, compassion, and humility."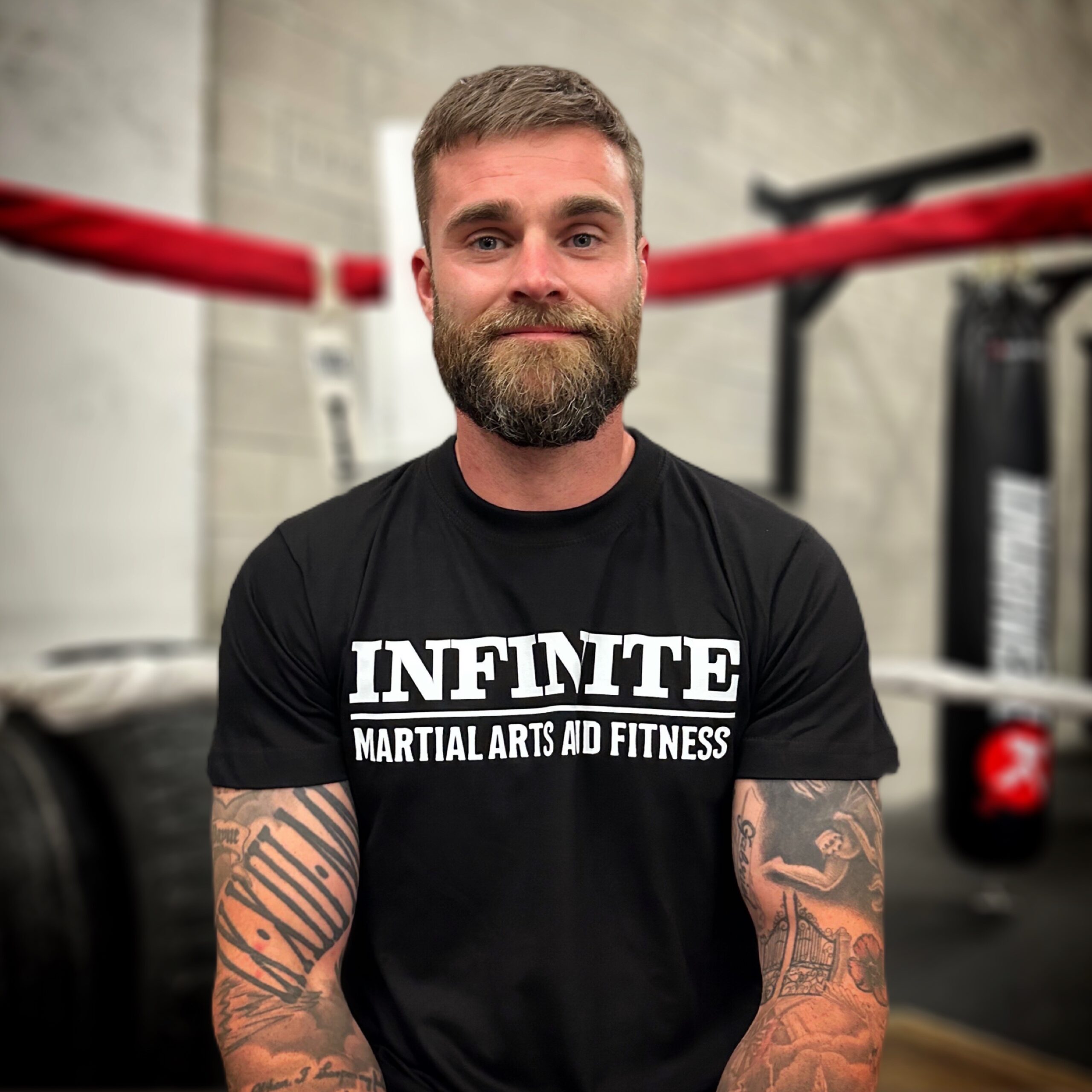 Christian Payne
Boxing Coach
Introducing our incredible new boxing coach, Christian Payne! If you're serious about mastering the sweet science, Christian is the coach you've been waiting for. 
Christian's passion for boxing was ignited early on and has trained in several high level gyms such as Motor City, Corcoran's & Tillers, where he honed his skills and soaked in the wisdom of the ring.
But it doesn't stop there. Christian has put his talents to the test in the amateur boxing scene, stepping into the ring for several thrilling bouts. His dedication and love for the sport have even led him to train alongside pros like Evan 'Kid Chrome' Gilliard, soaking up knowledge from the very best.
Beyond the boxing ring, you'll find Christian embracing the great outdoors and sharing his adventures with his beloved dogs. Nature and furry friends hold a special place in his heart.
When it comes to coaching, Christian is a straight shooter. You'll always know where you stand with him because he believes in honesty and forthrightness above all else. He's not just a coach; he's a mentor who will guide you to unleash your full potential.
Christians technical boxing style will put you ahead on the competitive curve. His classes aren't just pad holding cardio workout sessions. You will train like the pros.Get ready to elevate your boxing game to new heights under the tutelage of Coach Christian Payne. His wealth of experience and unwavering commitment to excellence make him an invaluable addition to the Infinite Martial Arts & Fitness family.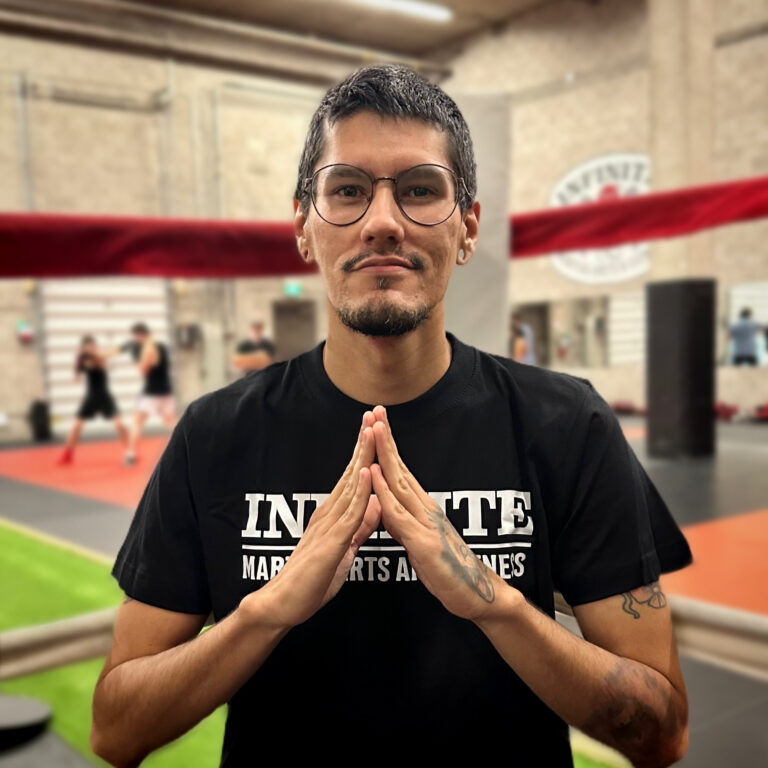 Nathan Dandy
Muay Thai Coach
Dive into the world of Muay Thai with Nathan "Kickin' Kamehameha" Dandy! With over a decade of Muay Thai expertise, Nathan's fighting style might remind you of an anime protagonist's climactic battle (minus the three-episode-long power-ups). Having participated in over a dozen real-world bouts, Nathan knows the ropes… and the kicks, punches, knees and even some elbows. 
But there's a softer side to this warrior. Off the mats, he's geeking out over the latest anime episodes. And when it comes to teaching, Nathan shines exceptionably bright. His classes aren't just about punches and kicks; it's about discipline, respect, and the occasional Naruto reference. A dynamic force both in and out of the ring, Nathan is a knockout addition to the Infinite Martial Arts family.
"The goal is not to be better than the other man, but your previous self."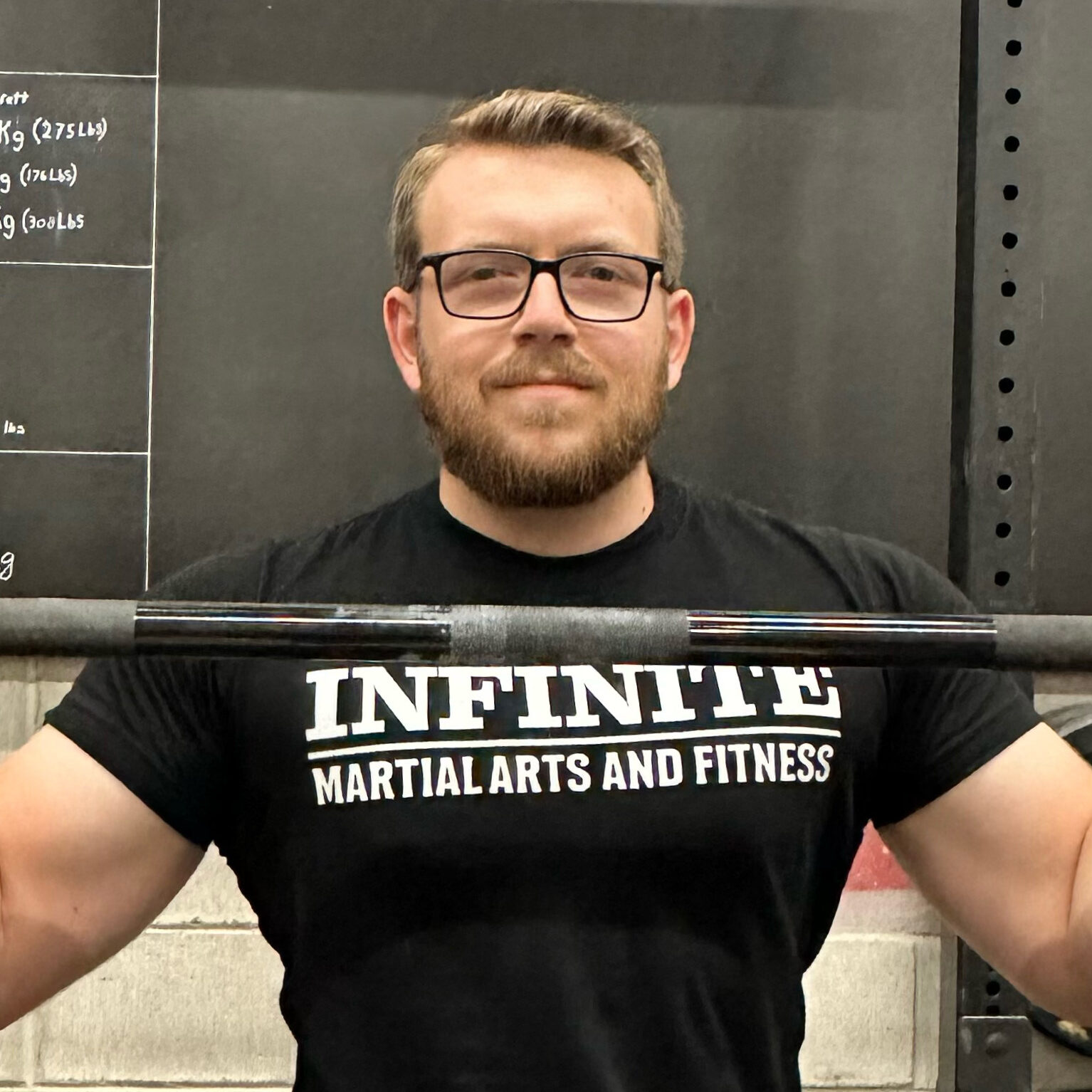 Peter McGuey
Powerlifting Coach
Hey, my name is Peter! I am a national level powerlifter, and fitness has been a massive part of my life for six years.
My passion lies in strength training specifically, I love pushing my body and mind to the absolute limit and seeing what I am capable of. Throughout the years, I have discovered that there are very few things more fulfilling than helping others develop through their own fitness journey. Whether that may be strength development, overall health and wellness, or some other venture.
It is incredible to see individuals develop the discipline and resilience throughout the process of their goals, and be able to apply it to improve themselves mentally and physically on a daily basis!
"The strongest people aren't always the people who win, but the people who don't give up when they lose. "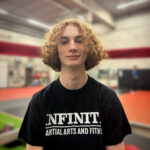 Willem Demorest
Muay Thai
assistant coach
Willem Demorest, our dedicated assistant coach, and passionate Muay Thai enthusiast. With a lifelong interest in combat sports, Willem took the plunge into Muay Thai, and it didn't take long for him to fall head over heels in love with the discipline.
For Willem, Muay Thai isn't just a sport; it's an exhilarating journey that encompasses fun, challenge, and holistic well-being. It has been a transformative experience for both his physical fitness and mental fortitude.
Willem's genuine enthusiasm for coaching kids stems from a heartfelt connection. He vividly remembers his early days as a Muay Thai beginner, and today, he's committed to nurturing the next generation of fighters with the same passion and dedication that fueled his own journey.
As he guides our young fighters, Willem has set his sights on a lofty goal: to ascend the ranks and become a professional fighter himself. His unwavering determination and relentless pursuit of excellence inspire all those around him.
Join Willem Demorest in discovering the thrill of Muay Thai, where fun, fitness, and the potential of our budding champions come together under his dedicated guidance.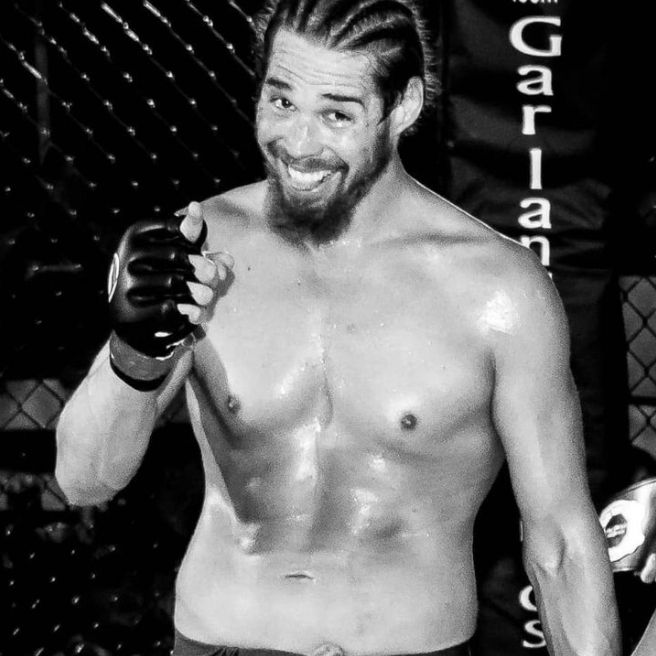 Nolan Brant
Brazilian Jiu-Jitsu
Coach
Introducing the one and only Nolan "The Submission Skyscraper" Brant – our Brazilian Jiu Jitsu coach extraordinaire! Standing taller than your average palm tree (okay, maybe not that tall), Nolan's enthusiasm for grappling is matched only by his love for his faithful sidekick, Lucy the wonder dog.
With a fighting record that reads like a mixed martial arts version of "War and Peace," Nolan has conquered 12 MMA battles, danced through 4 Muay Thai showdowns, and squared up in 3 boxing matches (rumor has it he once knocked out a punching bag with a single eyebrow raise). And let's not even start on his BJJ matches – this guy's BJJ match count is so high, it's practically his second phone number.
But it's not just about the battles he's won; it's the heart of gold that pumps in Nolan's chest that truly sets him apart. He's the kind of guy who'd stop mid-roll to rescue a stranded ladybug and then gently put it in a little ladybug hammock for a nap. If "nice" were an Olympic sport, Nolan would have more gold medals than Michael Phelps has swimming caps.
Now, before you think you've heard it all, hold onto your rashguards, because this is just the warm-up. We're cooking up the real Nolan Brant bio, hot and fresh, so stay tuned for the grand reveal. In the meantime, prepare to meet the man who'll teach you to grapple like a champ and laugh like a hyena – the legendary Nolan Brant!
"What can make a strong man weak, a fast man slow and a heavy man light, is the basis of our sport and can take a lifetime to study" – Danaher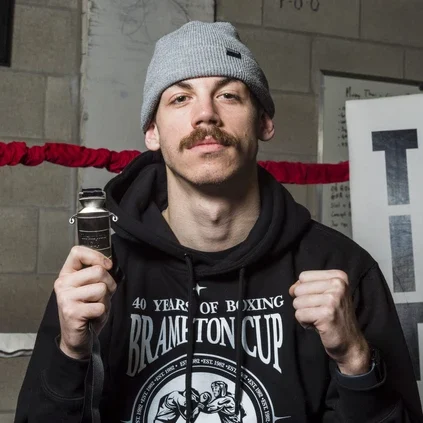 Jarrett Braun
Boxing Coach
Introducing the one and only Jarrett "The Magic Mustache" Braun, a man so tall, he needs a passport just to walk through doorways! We're not kidding, folks, his height is simply out of control. You know those "You must be this tall to ride" signs? Well, Jarrett is so tall, he has to duck just to go under them! We're starting a petition to declare him a living statue.
But that's not all—let's talk about Jarrett's magnificent mustache. It's a work of art that could rival the brushstrokes of a famous painter. With every swish of his upper lip, it's like watching Picasso create a masterpiece in real-time. Rumor has it that he once entered a mustache competition and won first, second, and third place simultaneously. It's so legendary, we're considering giving it its own trophy on the champion belt wall.
But lets get serious, beyond his incredible stature and mustache, Jarrett is a force to be reckoned with in the boxing world. He punches with the strength of a thousand giants and moves around the ring like a graceful giraffe. He's like the Bigfoot of boxing—elusive, yet awe-inspiring.
Off the mats, Jarrett's larger-than-life personality matches his physical presence. He's a walking comedy show, cracking jokes that could rival the best stand-up comedians. If you ever need a good laugh, just spend five minutes with Jarrett and you'll be rolling on the floor, gasping for air. #livershot
So, ladies and gentlemen, prepare to be astounded by the towering magnificence and hilarious antics of Jarrett "The Towering Titan" Braun. He's not just a coach; he's a walking skyscraper of talent, humor, and pure boxing greatness. If you're lucky enough to meet him, don't forget to ask for an autograph—preferably on a stepladder.
get us your bio Jarrett!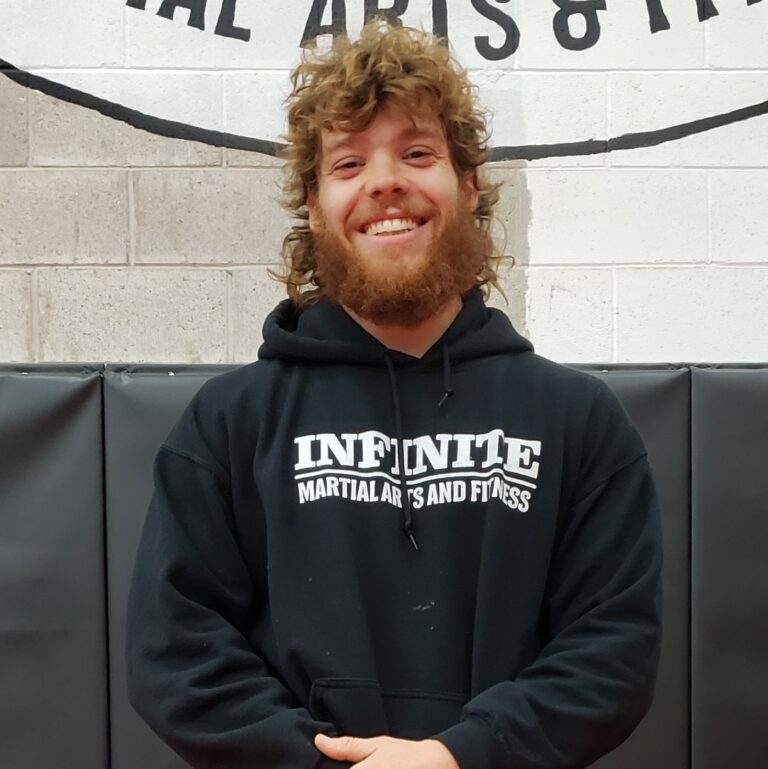 Mario Gibbs
Muay Thai Coach
5 years of powerlifting in the OPA/CPU
3 years Jr bodybuilding in the OPA
Infinite MMA assistant Muay Thai Coach
1 Muay Thai Fight
1 K1 Fight
10 years of passionate training and exploration of martial arts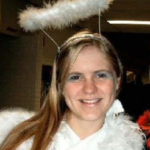 Lauren Frohlich
Manager & Angel
The Savior of the gym, shes an angel like no other. Lauren is the entire reason infinite exists. Without Lauren we would be lost, never to be found again. 
If you have any questions about anything at all, this is who is answering them. From the meaning of life to who built the pyramids Lauren can help you find the answers.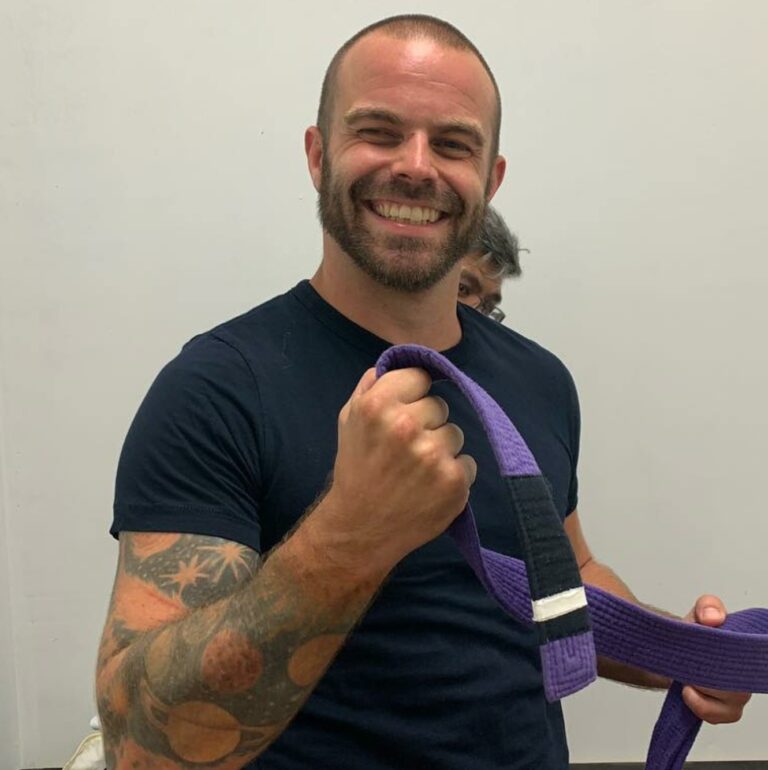 Jeremie Nolet
Brazilian Jiu Jitsu
Instructor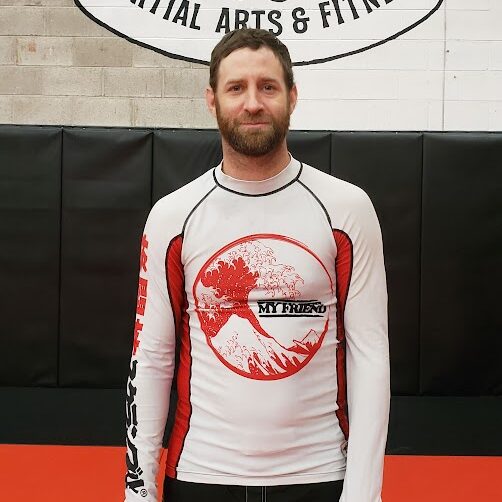 Brian Walker
Brazilian Jiu Jitsu
Instructor
8 years Brazilian Jiu Jitsu training
Ontario Provincial 2013 -Silver
Ontario Provincial 2016 – Bronze
Purple Belt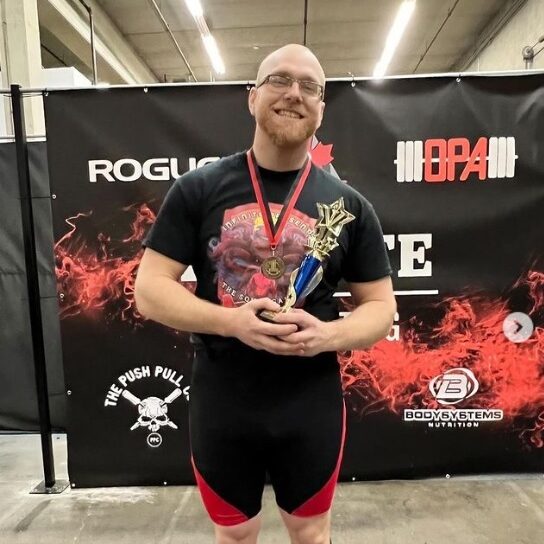 Josh Isaacs
Powerlifting Coach
Meet Josh "Triple D" McSwoleson, the most whimsically hilarious powerlifting coach to ever grace the gym floor. With a solid background in circus arts and the physical prowess of a Greek god on a sugar high, Josh has dedicated his life to the pursuit of both iron and laughter.
In his early days, Josh toured with the renowned "Cirque du So-Heavy," where he pioneered the groundbreaking "Juggling Deadlift" routine, astonishing audiences and sending chiropractors worldwide into a frenzy. With a hearty guffaw, he swapped the circus tent for the squat rack, embarking on a quest to meld his two passions: powerlifting and spinal puppeteering.
Today, Coach McSwoleson is world-famous for his unconventional training methods, which include barbell-balancing sprints and interpretive protein shake dances. He has inspired countless gym-goers to embrace the lighter side of life and fitness. They say laughter is the best medicine, and Josh's clients definitely feel it in their cores.
Josh's coaching philosophy revolves around the mantra, "Lift heavy, laugh heartily, break a few backs, and embrace the absurd." His trainees are often heard chuckling between sets, quoting Josh's famous catchphrase, "Why so serious, it's just Spine day!"
And now, a message to the man himself: Josh, we won't change your bio until you write us one. So flex those creative muscles and give us PR in wordplay!
INFINITE MARTIAL ARTS & FITNESS
Address
315 Bell Blvd, Belleville, ON K8P 5H3
Business Hours
Mon / Fri: 7:00 am – 9:00 pm

Sat: 9:00am – 11:00am
Sun: Closed
SCHEDULE A FREE TRIAL SESSION